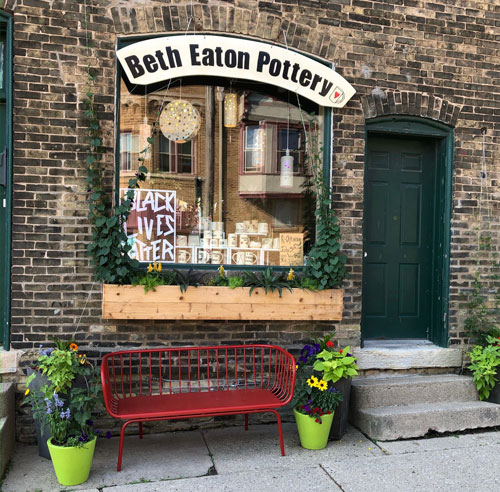 BETH EATON POTTERY
Hi I'm Beth Eaton. I've been working as a studio potter in Milwaukee since 1999.
My main body of work is functional pottery. I construct all of my pieces from slabs of clay that have been stamped and then hand painted. No two pieces are ever the same.
Please feel free to email me for special one of a kind orders and wholesale.
MY SHOP
815 East Potter
Hours: Friday through Sunday 11 AM to 5 PM.
Or by appointment call or text 414-745-1290.


LINKS